Nails
Tips & Tricks for DIY Manicures
I regularly do my own manicures and I'm often asked to share my tips and tricks. So here are some of my top tips for doing your nails at home.
How to do a basic manicure
First of all, you need to ensure that your nails are completely clean and free from old nail polish. Then file your nails in your desired shape and rub in a cuticle oil. Apply a base coat and wait for this to dry before adding your chosen nail colour. Wait at least two minutes before applying the second coat. When your nails are slightly dry to the touch, seal with a quick dry top coat and don't forget to use hand cream.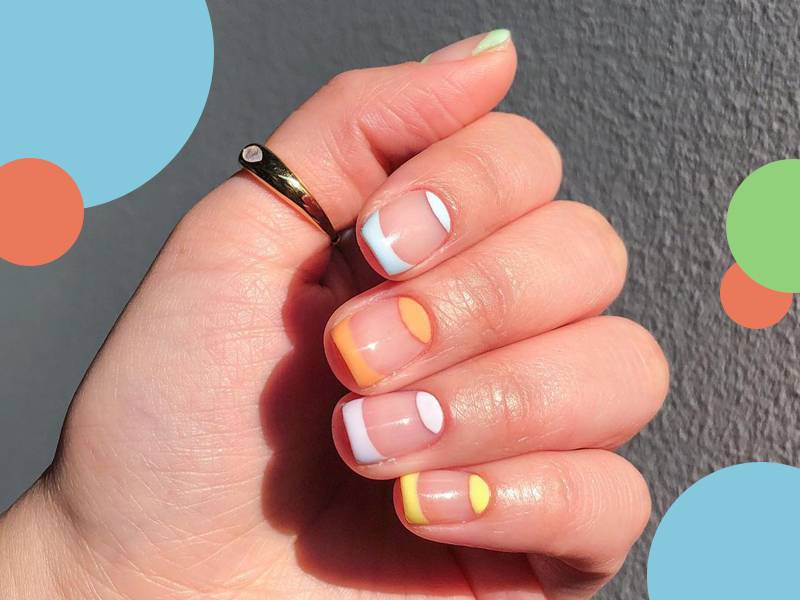 How to get that professional touch
For me, the quality of the finish is what really makes a salon manicure stand out. That is why it's crucial to invest in a good quality top coat when trying to recreate those results at home. When choosing a top coat the most important things to look out for are the drying time and a high-shine gloss.
I recommend Revlon Quick Dry Top Coat. Not only does it dry super fast, but it leaves an outstanding glossy finish which would lead anyone to believe you just left the salon!
How to prevent chips
When you want your manicure to really last, you can add a layer of topcoat to your completed manicure 1 -2 days after it was completed. This will add extra protection and shine to your nails. Remember to cap the edge of your nails by painting the tip of your nail horizontally to prevent tip wear.
How to prevent bubbles
Bubbles are usually caused by applying layers that are too thick, having shaken the nail polish bottle and/or drying nails incorrectly. When you want to give your nail polish a kick-start, don't shake it but instead rub the bottle back and forth between your hands to get things moving again. Having applied a base coat, use two even layers of nail polish (which will dry quicker) and don't apply the next coat until the first is fully dry.
How to create easy nail art
A half-moon manicure (where you fill in the lower crescent of your nail) is a great way to achieve instant nail art. An 'accent nail' is another quick way to spruce up a manicure. Simply paint one finger (usually your ring finger) with a different colour, pattern or texture, such as glitter, get an instant upgrade.
How to remove glitter nail polish
Who knew that those beautiful little sparklies could have an ugly side – the removal process! Well, not anymore if you follow this process: Soak a cotton ball in nail varnish remover and place it on your nail. Then wrap a piece of foil around your nail and the cotton bud and seal it. Wait 5 minutes and remove the foil and cotton bud. The glitter should come off in one go.
These are some of the tips that I have learned along the way. The more that you do your own manicures, the more you will discover tips and tricks that work for you. It will also help you maintain results in between salon trips so that your nails look fabulous for as long as possible.