Nails
5 Ways To Dry Your Nails Faster
Contrary to popular belief, nail polish actually takes one to two hours before it completely air dries.
Yep, you read that right. So if you've always thought you were ready to go after 5 or 10 minutes of waving your fingers in the air, you aren't alone. With multiple coats (plus base and top coats), a few hours are needed to fully dry and eliminate that tacky feeling, resulting in a longer lasting mani.
But if you don't have one to two hours to spare (Let's be honest, who does?), consider following at least one of these five ways to dry your nails faster.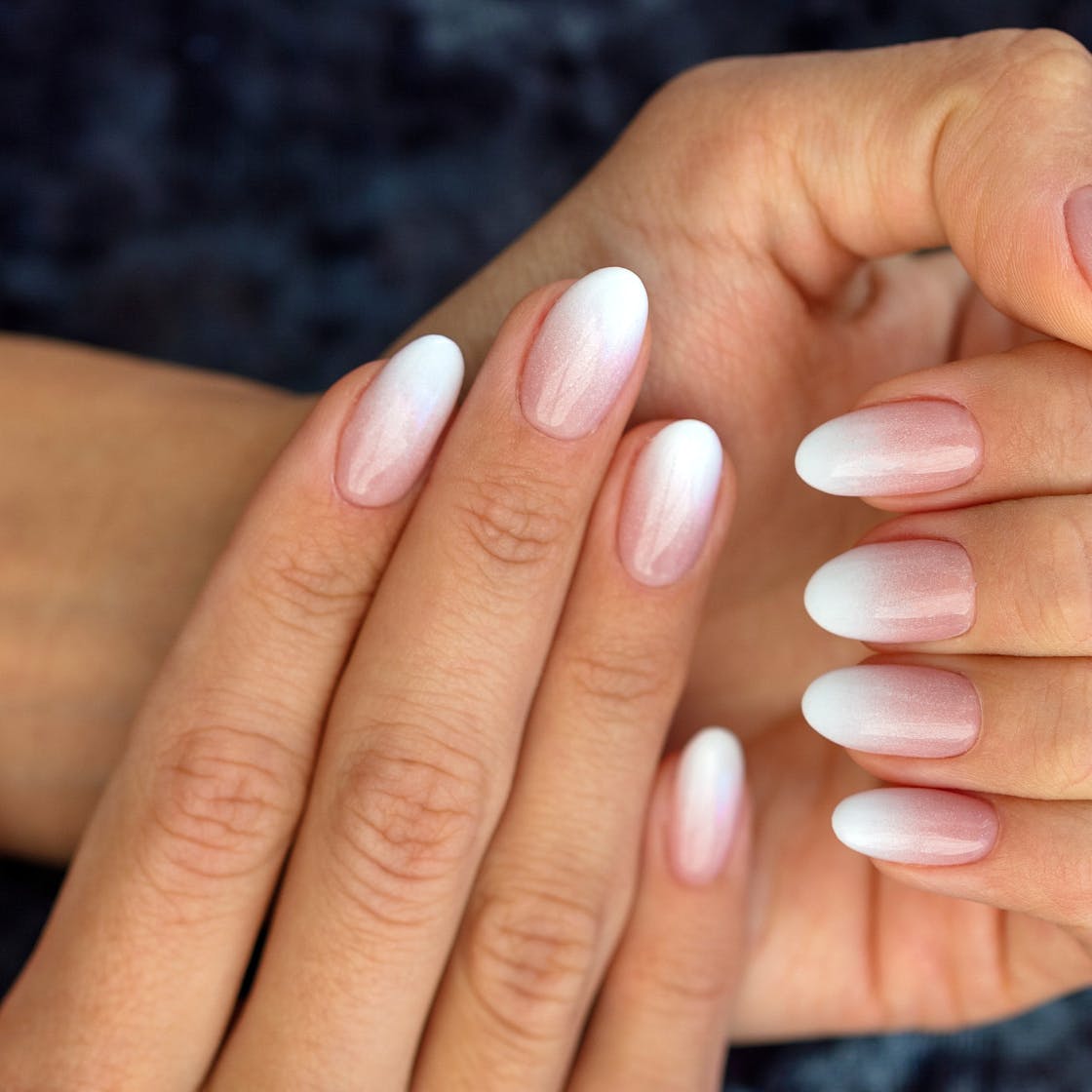 1. Find a fast-drying nail polish in your favorite color.
Find a perfect polish that is formulated to be fast-dryer. If you can't find any fast-drying polish in your favorite brand, apply just one coat and use less polish than you usually would. As you can imagine, the more polish you pile on, the longer it takes to dry.
2. Get creative with nail stickers.
Eliminating polish altogether eliminates any drying time! Nail stickers are a fun alternative to solid polish colors, and allow you to rock crazy designs without needing a Master of Arts degree. Don't be fooled, though: Most nail stickers require you to use a nail dryer or blow dryer for a few seconds to warm up the sticker so it molds to your nail.
3. Spray on cooking oil.
If you're looking for a non-traditional approach, head to your kitchen and pick up your cooking spray. Position the bottle at least six inches away from your polished nails and spray away. Some experts say the oil will not only help lubricate your nails, but also provide extra moisturize to your cuticles.
4. Apply a top coat.
Top coats are essential to long-lasting manicures, and finding a quick-drying top coat can drastically cut down drying time. I'm a huge fan of OPI RapiDry Top Coat. This top coat contains OPI's proven Extended Wear Technology that dries wet nail lacquer fast and produces a tough, long-lasting hi-gloss shine. Don't worry about any smears, smudges or streaks, either. Another stellar choice? OPI Designer Series Top Coat, which adds a bit of sparkle to your tips.
As a good rule of thumb (pun intended), wait at least five minutes between coats of polish, as well as between your last coat of polish and applying a top coat (unless the package instructions indicate otherwise).
5. Stock up on drying drops and sprays.
OPI's drying drops are perfect for both retail and professional use. These magical little drops should cover your nail with 1 to 2 drops. Simply apply the drying drops about 60 seconds after applying your polish and top coat. If you'd rather use a spray, try using OPI Treatment and Finish RapiDry Spray, which gives your nails a smooth and smudge-free finish in less than 60 seconds. The spray also helps protect your cuticles and adds extra moisturize to your dry nails.
Keep these tips in mind the next time you paint your nails in a hurry. If you're looking for more nail inspiration and trends, check out these bold nail shades for spring.