Nails
5 Reasons To Love Morgan Taylor Nail Polish
When it comes to making our nails look perfectly polished, we are always on the hunt for new colors and polishes that are going to do just that. So when we got to try out the Morgan Taylor Nail Lacquer, we knew we were going to love this brand from just its color collection. What we didn't know was just how MUCH we were going to love this brand!
Our marketing intern Anyea is a huge Morgan Taylor fan! Rocking the warm hues from the Sun Kissed Sands trio, she shares what she loves about these polishes.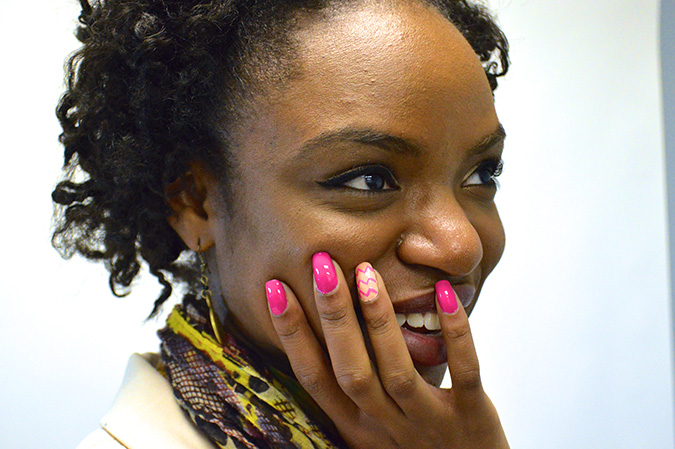 1. Gunk be gone
Morgan Taylor nail lacquer paints on smoothly without having any gunky or gooey residue. I love that my nails look perfectly smooth after each stroke.
2. Glossy
Sometimes polishes need a little help looking glossy with a crisp, clear top coat. Morgan Taylor polishes have a built in glossy finish that appears right as you apply the polish to your nails. Win/win situation!
3. Vibrant colors that are perfect for summer
With colors like Tropical Punch and Sarong But So Right, the Morgan Taylor Sun Kissed Sands Collection will be your best accessories throughout the summer season.
4. Summer collections that can't be beat
recent Morgan Taylor collections, Sun Kissed Sands Trio and Tropical Tropical Seduction Trio, each provides three colors that give summer a whole new look. When colors in the collections are paired together, they compliment each other perfectly… but still look irresistible when used individually!
5. An affordable price that everyone can love
Quality overrules quantity on any given day, but with Morgan Taylor polishes you get both. Hello, more beautiful colors!
Anyea sports the colors from the Morgan Taylor Sun Kissed Sands Collection: Tropical Punch, Beach Babe and Sarong But So Right. The perfect trio to add to your nails right before a vacation to the beach.
The team believes that the combo of sun kissed skin tones and freshly painted nails can brighten anyone's day. So the summer weather cheer seemed like the perfect time to kick off our Color Club—where you'll be the first to see today's trendiest nail colors.
Bring the fun-in-the-sun colors to your fingertips and access today's hottest color trends before anyone else. We all tend to feel our best on bright, sunny days—who doesn't look and feel better with a little sun on her cheeks with natural, rosy or bronzed tones? And the cheeky and chic nail colors of this season complement all that sunny goodness.