Nails
Best Summer 2022 Nail Trends and Manicure Ideas
With temperatures on the rise, sunglasses and sandals on display, it's time to embrace that Summer feeling! There's no better moment than right now to experiment with all the different nail trends. From shocking neons, to 'barely there' shades, there's something for everyone. So be it for your manicure, pedicure (or both!), here's your guide to this Summer's hottest nail trends:
Pastels nail designs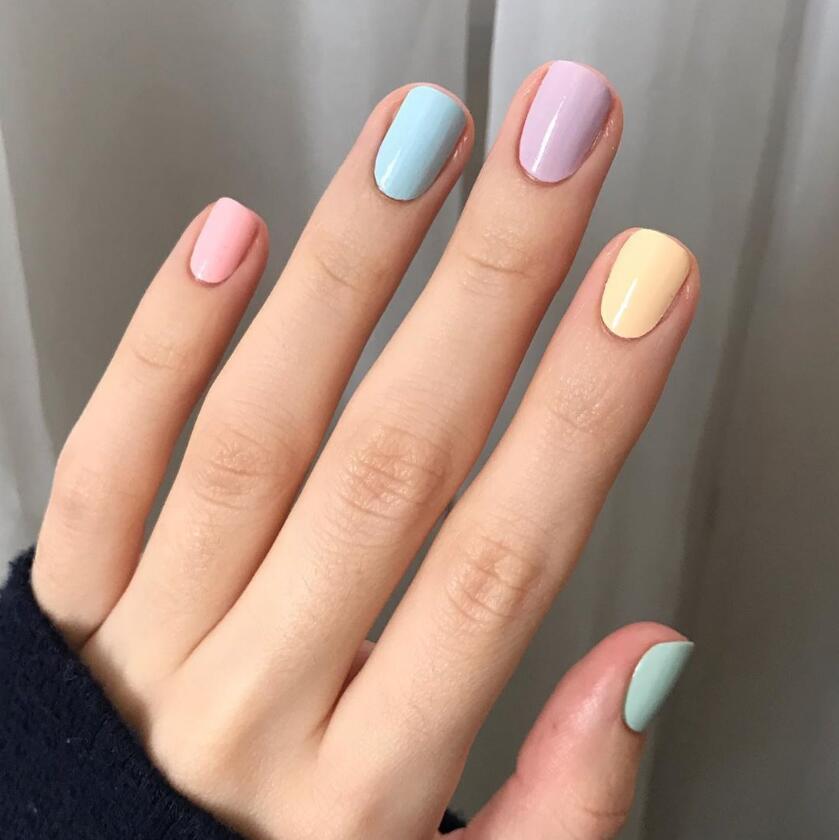 The pastel trend began in Spring and introduced nails to mellow yellows, baby blues and lovely lilacs. The ultra soft, pretty pastels evoke a sense of playful whimsicalness and offer an undeniably girly look. Spring may have passed but it's a trend that's set to stay throughout the summer months!
Barely there
Nails are delicately veiled in a sheer, neutral tone. VNL (visible nail lines) are far from taboo, and are in fact welcomed. Allowing the natural nail beneath to peep through the surface creates a polished and sophisticated look. OPI and Essie perhaps have the greatest range of soft, neutral hues to explore.
Bold & Bright
Summer is a time to have fun, be silly and be free! Nails echo this feeling with strong, highly pigmented colour. Choose from bright pinks, neon yellow or even neons that glow under UV light e.g. by Ciate. Be unapologetic for wearing colours as loud and bold as they come!
Nail Art
Manicures are no longer restricted to one shade of nail polish. You can mix soft pastels with metallics and take inspiration from other mediums (such as 'The Great Gatsby' inspired nails above). Nails give you license to express yourself, so experiment with different designs and shapes.
Textures
This year has seen the emergence of so many different textures and nail effects. A gloss finish which one was once the only option, is now merely an option. Summer and the existence of nail effects have resulted in looks never imagined. You can explore the world of tough crystallised sparkles, matte nails with custom nail art and even bright coloured foiled metallics.
With so many nail trends, its easily possible to combine them. For example, Zoya's Pixie Dust is not only a textured nail effect, but the range has been designed in pastel shades. Similarly, you can infuse your nail art with neon accents, or simply add a matte top coat to any design to see it take on a completely new look!